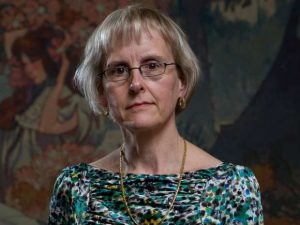 Keynote speaker: Anne Giardini, O.C., Q.C., Chancellor at SFU, who will address the question:
Why is diversity Canada's strength?
Wednesday, March 29, 2017 | Trout Lake Community Centre
The SFU Institute for Diaspora Research and Engagement and The Laurier Institution's DiverseCity onBoard initiative invites you to participate in a conversation and learning forum that examines recent research into the diversity of governance boards in Metro Vancouver and several Canadian cities.
This session has been developed in collaboration with Vantage Point and SPARC BC.
The forum will provide a national and local analysis of the current levels of diversity on governance boards compared to population diversity, such as visible minority status. Recommendations about policies and practices will be presented to improve diversity and strengthen inclusion in leadership. Participants will be an integral part of the process and are invited to engage in an open discussion to explore and strategize what more can be done at the local level. A report of the session will be provided to all registered participants.
This event will be of interest to:
Current members of governance boards
Executive Directors and senior staff of organizations with governance boards
Individuals who represent the diversity of our community and are interested in being on a board.
Event details are as follows:
Date: Wednesday, March 29th, 2017
Time: Sign in at 1:00 pm; the forum will end by 4:30 pm
Venue: Trout Lake Community Centre
Address: 3360 Victoria Drive, Vancouver
Registration (required): http://bit.ly/2mUHBpd
Please join us to add your voice to the day's discussions, and feel free to distribute information about this important community forum to your networks as well.
---
About DiverCity onBoard
Effective Leadership for Modern Governance
The Vancouver-based Laurier Institution is partnering with Ryerson University to bring a national program called DiverseCity onBoard to the Metro Vancouver area. The program was developed in the Greater Toronto Area in 2008 by the Maytree Foundation and is now operated out of the G. Raymond Chang School of Continuing Education.
[vc_btn title="more about DiverCity onBoard" style="flat" shape="square" color="info" i_icon_fontawesome="fa fa-arrow-right" add_icon="true" link="url:%2Fdiversecity-on-board%2F|||"]