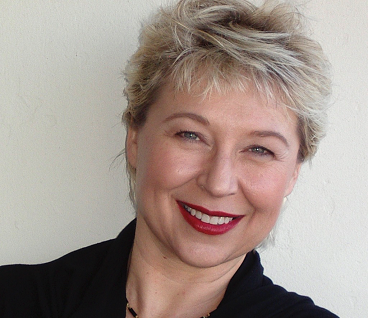 By: James Matthews, a Laurier Institution Blog Contributor
A quick glance at Gwen Gnazdowsky's CV may read as a social worker. Yet, it takes just one conversation with Gwen to see that her vocation goes far beyond the individual. There appears to be a profound impact that diversity, equity and inclusion have had on her worldview. A person who places humanity and respect at the core of everything from a Zoom call with a volunteer writer to her role within the Laurier Institution, she illuminates a screen more than any brightness scale could. Since 2017, Gwen has worn multiple hats for the organization, up to her most recent role as Co-Chair of the board since 2018.
Tell me about your roots and your family history:
To the best of my knowledge, all of my grandparents came from Galicia, western Ukraine. It was impoverished. Everybody was fighting for the rich soil for the land, mainly Austria, Russia, and Poland. My grandparents independently migrated to Canada and settled into the middle of Manitoba. The story goes that somebody named Sifton came to my maternal grandfather's town in the Ukraine, and offered them $10 and free land [if they moved]. When they got there, it was just all forest: "Here's your rich, future farmland."
I feel like I come from a stock of hard-working, good people. But, they too, were marginalized, picked on and brutalized. Coming to Canada was probably a great reprieve, escaping conflict and limited resources for them. The population of my hometown in Ethelbert Manitoba was approximately 500 people when I was younger. Most everybody there was Ukrainian. We had one East Indian family who was the doctor, as I recall when growing up.
I feel very proud of my roots. My dad and his family built a hardware store, a grocery store, and a theater. So, they provided a hub in Manitoba. My mother's father became a foreman for the CNN and was greatly respected by the men he led. My mother got an education and became a high school teacher. They made the best of their lives for their family and their community. I'm very proud that they were hardworking people, good citizens contributing to the wellbeing of their community.
When I was eight years old, my immediate family moved to Calgary. That's probably the first time I sensed discrimination for being different. I remember one boy in my elementary school being picked on and bullied for being of Ukrainian descent and to his credit he was proud to be Ukrainian. But, I thought "I'm not telling anybody that I'm Ukrainian." Luckily for me, being Caucasian, I could get away with it to avoid teasing and ridicule. I don't know how they didn't figure it out with my last name. But, nobody asked and I certainly didn't volunteer that information.
I felt like it took me a while to come to be publicly proud of my Ukrainian roots again and started folklore dancing, for example, when I was in my 20s. I dance with kids who have been dancing since they were five years old. I'm sure I was a little bit of a sore thumb in that group, but I did it with great joy. Many of my favorite memories were to go back yearly to Manitoba and see everyone and immerse in the culture again. It continued to feel like home base, where I belonged unapologetically.
Tell me about the Laurier Institution in three words:
"Commitment and dialogue for diversity" speaks to me.
To me, the best way to initiate dialogue is by listening. Listening should come first. Also, understanding where people are coming from and recognizing that they've had their own histories, experiences and challenges. That's why I appreciate your starting this interview, by asking about people's past, history and what brought them to the place in which they got involved in the diversity space. I am a firm believer in hearing people's stories, understanding the atrocities that people have experienced and why they may be polarized. I think that the more we can lean in and the more we can hear personal stories, really matters towards creating equity, inclusion and diversity.
How did you get involved the Laurier?
I learned about the Laurier Institution through Winnie Cheung, a great woman that I used to mentor from the Women in Leadership Program. The program matched me up with Winnie, who is brilliant. I feel like I learned as much or more from her than she did from me. It was a lovely connection. She was the Vice-Chair of the Laurier and she told me a little bit about it here and there. Then, at one point, she convinced me to come to the AGM and she had nominated me [for the Board]. So, it's the first half of the meeting and she was taking the minutes and then halfway through the meeting, she says, "I have to go. Would you finish taking the minutes?" So, there I was: initiated as the secretary. Then, in my second year, I became the Co-Chair alongside Ben Lu.
What attracted me to The Laurier is the hope that there is a place where I can contribute with the goal of increasing respect in and peace in the world, where people can collaborate, get recognized, feel honored and appreciated. I'm a firm believer in equity and believe that people should always be treated fairly and with respect. The Laurier feels like the perfect platform that would allow that.
What motivates you to volunteer?
Volunteers fall in love with the people, actually. You're working with them, and have the same vision and mission. You're going through strategic planning together, in the trenches to bring projects to life. I have the utmost respect for everybody who sits on the board. So, it's really an honor, very satisfying, and speaks to the humanity that we commonly share for people and culture. My personal desire is that everyone in the world be able to experience peace, to win, to be heard and to be valued. That keeps me coming back. The more that I feel like we're moving the dial on diversity, the happier I am. I continue to be impressed with the commitment, collaboration, creativity, knowledge, sensitivity and magic that happens amongst my fellow board members. [The Laurier] is a wonderful platform to make a difference.
Finish the sentence: "What does a world where diversity is valued and everyone is included mean to you?"
It means respect, which is something I value and I treasure the most. Equal opportunity, anti-discrimination and valuing everybody's lives is so important. I wish that it could happen more in the world. There is so much importance in working at building a platform to make that happen. We continue to contribute to that type of communication. People can be so polarized as no matter which side of an argument you're on, you believe that you're right. A deeper understanding, listening and respecting personal and collective stories is always a step in the right direction.
What is your favourite moment from your time with the Laurier?
I treasure our Board Meetings, Strategic Planning Sessions and Committee Meetings, where we collaborate with brilliant, committed members to make things happen. A few highlights since my time starting in 2017 were:
Kamal Al-Solaylee, author of Brown: What Being Brown in the World Today Means (to Everyone) in 2018, the Milton K. Wong Multiculturalism co-presented by The Laurier Institution, Simon Fraser University, and CBC Radio One "Ideas."
An intern and myself represented the Laurier at the Vancouver Board of Trade – A Night of Nonprofit Engagement and Board Recruitment in 2019 recruiting young professionals to become aware and interested in the Laurier. Coming out of this event, Shannon Bridson volunteered, gifting us a Strategic Session and Gavin Jones became a Board Member.
Rallying together to make the "In Conversation" events for 2021 happen, even during a pandemic.