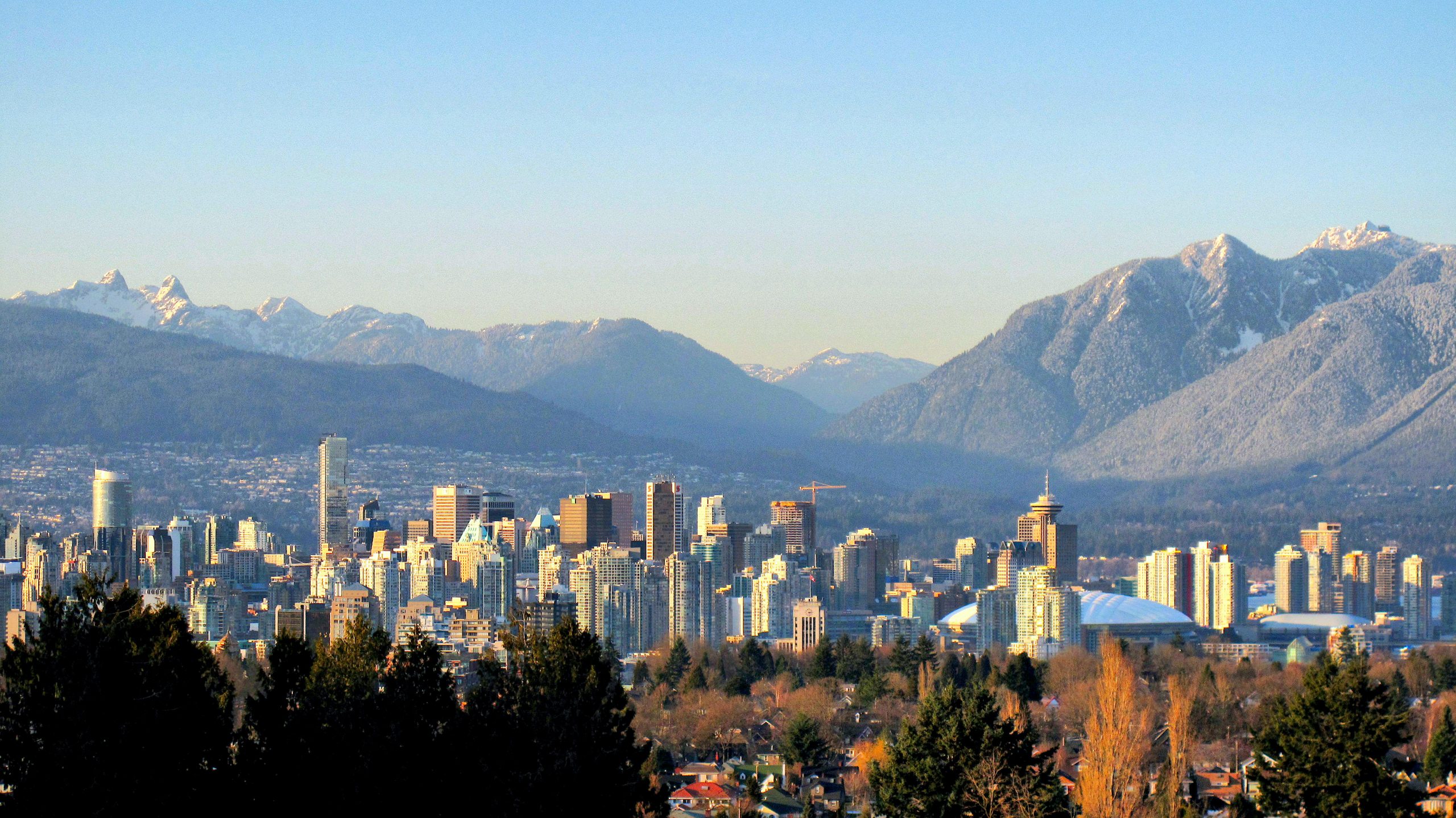 By: Terri Hopkinson, a Laurier Institution Blog Contributor
On September 23, The Laurier Institution hosted the second event in their 2021 "In Conversation" series. This series engages audiences in conversations on local, regional, and national topics regarding equity and justice. The topics are informed by current events, "wicked problems," partnerships, and community needs. This installment covered the historic racist property covenants of Vancouver and elsewhere in Cascadia, some of which were not properly repealed until 2015.
In many areas of Vancouver (and elsewhere), racist property covenants made it illegal for black, indigenous, and people of colour (BIPOC) to own homes in certain neighborhoods. These covenants were written into contractual agreements and though restrictive covenants were also used as practical tools, in these cases, both the intention and result was racial discrimination.
The Presenters     
The panelists were students from Vancouver Island University's Masters of Community Planning department: Skye Bell, Laura Clark, Annie Girdler, and Julia Tippett. The event was moderated by their former and recently retired professor Dr. Don Alexander. It was in his community planning course that the student presenters researched and developed their project on racist restrictive covenants in West Vancouver, setting it within a larger social and historical context. The students took on this real-world research project from a client in local government. They were passionate about tackling an important issue and being able to take an actively anti-racist stance.  
As planning students (and soon-to-be planning professionals), these topics matter as "good planning involves community engagement and inclusion." Planning can celebrate identities or it can be used to discriminate. It is important to raise these issues to encourage meaningful change towards a more equitable society. As the planning student body becomes more diverse the implications on the future of the field are positive. These students chose to study planning as "at its core, [they] are drawn to improving communities and society and ending unsustainable development.
Racist Attitudes in Planning and Land Use
Along with racially restrictive covenants, other racist land management practices can include exclusionary and discriminatory zoning regulations, urban renewal, public housing projects, and 'blockbusting' in real estate. The implications of these practices on BIPOC can last generations and include racial segregation as well as inequities in wealth accumulation, homeownership, education, employment, living conditions, and general well-being. 
Their case study presented on the development of West Vancouver and the racist covenants set in place to be sure the neighbourhood was, in effect, segregated. From the mid-1800s through the Second World War, the area was sparsely populated, mostly by white part-time residents in small cottages. Prior to this, the land was cared for and occupied by indigenous peoples who were then displaced by settlers. After WWII, the area was built up and many of the now-landmarks and amenities were constructed to attract affluent white families to the area. In this time, the racist restrictive covenants were put on titles automatically in order to preserve the "desirability" and value of the neighbourhood. 
The following is a clause from a Land Registry form dated 1957: "No person of the African or Asiatic race or of African or Asiatic Descent (except servants of the occupier of the premises in residence) shall reside or be allowed to remain on the premises."
Influences like the Charter of Rights and Freedoms and the BC Human Rights Code have nullified these covenants and statements like these are no longer enforceable under Canadian law. However, this racism is still very much present in the language of some land titles.
What Can Be Done About Racist Property Covenants?
At the end of the presentation, the students shared the recommendations of their thesis. Their plan included four steps to meaningfully address these racist histories and discriminatory tools. 
1. Engaging the community to determine what to do – This important step requires the input of affected peoples, current landowners, and more to decide on the overall direction of actions to be taken. An important and fundamental piece of this conversation is whether the best course of action is to remove the covenants entirely to prevent further harm, or to preserve them in some way as an artifact and reminder of past racial injustice.
2. Acknowledgment of ongoing racism and personal and organizational positions within race relations –  This is a conversation that cannot be had entirely in the past tense. Although the covenants themselves are now null, that does not mean that the spirit and intent of this discrimination have wholly disappeared.
3. Preparation and presentation of genuine apologies – The word "genuine" here provides needed clarity that the apologies made must not only be sincere and meaningful but also include acceptance of guilt and a plan for enacting change.
4. Formation of allied relationships – This is perhaps the most important step of the four as it looks to the future with a clear intention to do better. Without these types of relationships, what is stopping discrimination from occurring again – in this blatant form or another? 
Enacting Positive Change
"In Conversation" aims to deepen the audience's understanding of an issue and inspire individuals to use this understanding to enact positive change. So, what can be done on an individual basis to address racist property covenants? A first step is finding the remaining restrictive covenants. The student presenters suggested that a volunteer base searching through the Land Title and Survey Authority of British Columbia (LTSA) may be the best solution for this task. This may be the best way to address this important topic while not impeding the current functions of the LTSA.   
In Conversation
The Laurier Institution thanks the presenters for their time and valuable insights into this topic.
Interested in attending our next In Conversation? Subscribe to our mailing list.


Facebook


Twitter


Instagram


Linkedin