2014 Vancouver Human Rights Lecture
Faced with fragmented identities and widespread atrocities, human rights ideals have come to occupy a central place in our conception of the core values underlying a just global order. They represent the secular equivalent of the sacred, unimpeachable values that transcend diverse cultures and beliefs, and provide a moral compass in an otherwise divided world. A significant gap remains, however, between the lofty ideals that we espouse in our demonstrations of moral virtue as progressive societies and the terrible realities confronting the multitude of victims whose human dignity is trampled underfoot.
Are human rights ideals mere platitudes in our complacent consumerist culture that reduces everything to superficial sentimentality and instant gratification? How is it possible to reconcile a deeper meaning and genuine empathy with a rationalist worldview that has emptied itself of the mystical dimension of life? Is it possible to achieve meaningful change without an intimate experience of human suffering? Do we need the victims as much as they need us? These are some of the questions Dr. Akhavan addressed in this year's Vancouver Human Rights Lecture.
About Payam Akhavan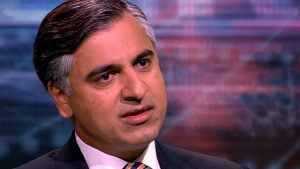 Payam Akhavan is Professor of International Law at McGill University in Montreal, Canada, and Visiting Fellow at Oxford University, UK. He was previously a UN prosecutor at The Hague and also appeared in leading cases before the International Court of Justice and International Criminal Court. He is founder of the Iran Human Rights Documentation Centre and is a noted figure in the human rights world. His work has been featured by The New York Times and BBC, and he was selected in 2005 as a Young Global Leader by the World Economic Forum.